An Overview of Nino Tempo's Musical Career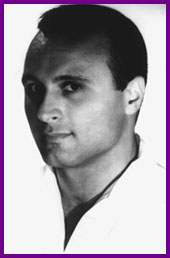 "Life for Nino has always been a series of surprises, if not outright small miracles. He was born in Niagara Falls, of Sicilian middle-class parents, and early on began to express a strong kinship with music: "When I was still in my high chair, whenever the radio was playing, I would not only tap my spoon with the music, but I'd do it in perfect time and would make rhythmic changes as well," he recounts. "That convinced my parents that I had musical talent, so as a child I was given tap dancing and singing lessons."
Nino was a winner on the popular Major Bowes talent show at 4 years old. By now his famous stint with Benny Goodman at six or seven years old is legendary. "That's...how I became an instrumentalist, because I loved the way Goodman played clarinet."
"With his parents' encouragement, Nino started taking clarinet lessons, and later on, as a teenager, learned to play tenor sax "because I wanted to play in dance bands at school, and you had to play another instrument besides clarinet...The saxophone I'm playing today is the same one my father bought me when I was about 10." By then, the family had moved to California, and in addition to playing, Nino worked as a child actor, appearing in movies like 'The Red Pony' and 'The Story of G.I. Joe.' A talented youngster, he also appeared on the Horace Heidt radio show, performing a Benny Goodman clarinet solo.
"As a teenager, Tempo was cast opposite James Stewart in the 1954 biopic, 'The Glenn Miller Story,' in which coincidentally he played Benny Goodman, though for legal reasons they used the name Willie Schwartz, after another later sax player. Pretty soon, Nino was making quite a reputation for himself as a sessionman."
His first solo LP, 'Nino Tempo's Rock & Roll Beach Party', comprised of about half original instrumentals, and half rock & roll arrangements of standards, was cut for Liberty Records in 1956. In 1960, Nino released an unsuccessful single on United Artists ("Lipstick On Your Lips/What Is Love To A Teenager?") that was vocally reminiscent of Frankie Avalon's "Venus." Then, "in 1961 he met Don Costa, the well-known arranger and band leader, with whom he developed a close friendship. As a result, Nino played tenor solos on a string of sessions with Frank Sinatra, Steve Lawrence, Eydie Gorme, and Rosemary Clooney to name a few."
By 1962, Nino was working with best friend Phil Spector on the early Philles label classic pop sessions. With Spector, Nino filled in playing whichever instrument was called for, and thus was instrumental in helping to flesh out some of the finest and most memorable pop music ever heard.
Even after the Tempo/Stevens hit singles became few, Nino continued to do sessions, especially for Spector and Costa, including sides for artists Dion, Cher, Bette Midler, Linda Ronstadt, Dean Martin, Kenny Rankin, Bernadette Peters and John Lennon. When Costa died, session work became a bit more scarce, and Nino concentrated primarily on other things away from the music business.
"Then came the memorial service for Nesuhi Ertegun, where Nino shared the stage with Roberta Flack, Phil Collins, Manhattan Transfer, and the other greats who performed that day. 'Two months earlier, I had met Ahmet for dinner in New York, and I had told him I would like to play on this occasion: I always felt very close to Ahmet and Nesuhi, even after I left the label. They were like family to me. I had hardly touched my horn for several years, so I got it out, practiced a little and came to New York, unaware of the fact that this was a major event that involved many top stars. Frankly, I froze, and thought that I had a lot of nerve to even pretend that I should be on stage with those people. all I can say is that I must have touched something in Ahmet, 'cause he came to me with the idea for an album right after that."
In the 1990's, in addition to having his own solo success with three Atlantic Jazz CD releases, Nino played saxophone on sessions for Diane Schuur, Liza Minnelli, Bernadette Peters, and Rosemary Clooney (again).

--passages in quotes from Atlantic Records publicity bio