Nino In 1953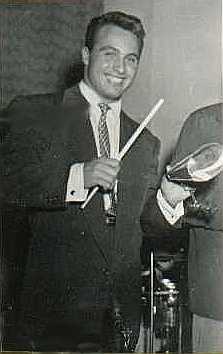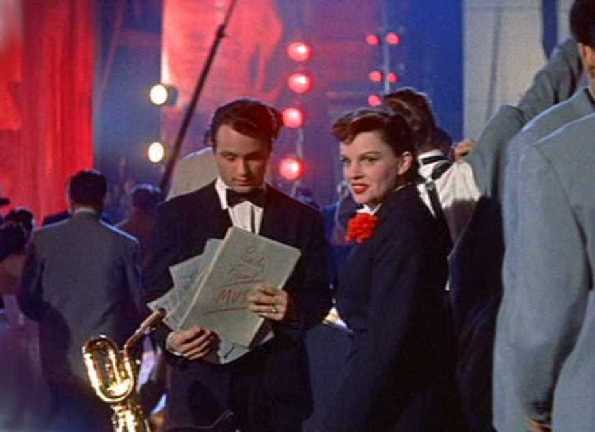 If you look closely at the music Nino is holding, you can see the name ôRudy Friml music. He was the contractor from the musicians' union who hired Nino for this job. He was the son of the famous composer Rudolf Friml, Sr. who wrote "Indian Love Call" and "Rose Marie." "A Star Is Born" with Judy Garland was filmed in 1953, which puts Nino at 18 years old in this photo.
The Fifties . . .

By 1954, Nino was trying his hand at film acting, appearing as clarinet player "Wilbur Schwartz" (a thinly disguised alias for Benny G.) in the box office hit "The Glenn Miller Story" with James Stewart. Later, in 1959, while filming a role in "Operation Petticoat," he met his long-time friend, Cary Grant. Playing jazz at various clubs, writing songs for well-established pop stars Steve Lawrence, Eydie Gorme, and Rosemary Clooney, recording his own solo pop vocals and instrumentals, as well as doing a lot of rock and roll studio work kept Nino very busy in the late fifties and early sixties.
Nino And June Blair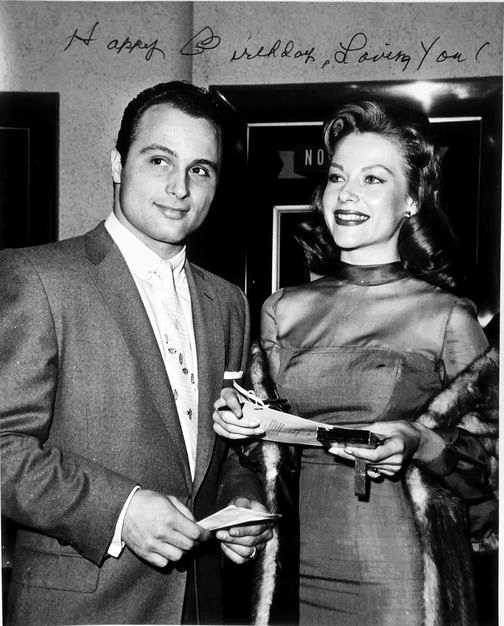 In 1959, Nino and April penned a tune slightly reminiscent in theme of (and tagged with an even better punchline than) her early recording "Don't Do It", this one entitled "Teach Me Tiger." This time, however, the singer was a willing young siren, who belies her innocent plea to be 'taught', by sensually coaxing a strangely oblivious young man. Again banned in many markets, "Teach Me Tiger" nevertheless made Billboard's Hot 100 and capped at #86.
But "Teach Me Tiger" has had many lives in the last 25 years. Re-recorded twice in 1965, the new version became a camp classic in many U.S. and foreign cities. On April 6, 1983, the astronauts aboard space shuttle Challenger requested the song as a wake-up call. NASA obliged the crew, and April was again in the news. The song has always been one of the highlights of Nino and April's stage show, as April, growling and cooing playfully, caresses the face of some unsuspecting male audience member, while Nino warns "Watch it guy, that's my sister!" Still popular today in many parts of Europe, "Teach Me Tiger" was recently used as the theme for a bread commercial in Germany.
Below are a couple of Snader Telescription videos made in 1952 specifically for television. The first features April singing "Meant To Tell You," one of her final RCA recordings. The gentleman playing April's date is Bob Grabeau.
The second Snader film is April's version of the Billie Holiday classic "Lover Man," which April never recorded...although she once performed the song live on radio as "Carol Tempo."