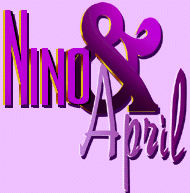 From The Los Angeles Times, Calendar Section October 5, 1993
Jazz Review
Tempo Steps Into The Bop Gap
By Leonard Feather, Special To The Times
Nino Tempo, the tenor saxophonist heard Sunday at the Jazz Bakery, might seem to be a late bloomer. The truth is that he bloomed some three decades ago, as part of a pop act, with his sister April Stevens...
In his present incarnation as a jazz solist, Tempo is a welcome member to the ranks that have thinned too rapidly over the years with the passings of Al Cohn, Zoot Sims, and Stan Getz. His sound, style and phrasing are in the same league; he even played "Four Brothers, " a tune that was part of their vocabulary.
Though he launched Sunday evening's set with bop staples by Charlie Parker, Dizzy Gillespie and Miles Davis, Tempo is at his most eloquent as a purveyor of balladry, as was evident in his supple treatment of "Darn That Dream."
His early hit record era was recalled with "Deep Purple," and his hip vocal ability pleasantly displayed in "Put It Where You Want It," for which he set lyrics to Joe Sample's melody.
His rhythm section was given a tremendous boost by the phenomenal bassist Brian Bromberg. Hearing (even seeing) this virtuoso at work, spinning out lightning lines and producing chords with both hands, is like no other experience in jazz today. With him were Terri Lyne Carrington, an expert drummer with a tendency to pump up the volume a little too often; and Mike Lang, an experienced and able studio pianist with an eclectic jazz personality.
With a couple of Atlantic albums to his credit, Tempo may well step into the gap left by so many giants whose departure has diminished the saxophone scene.